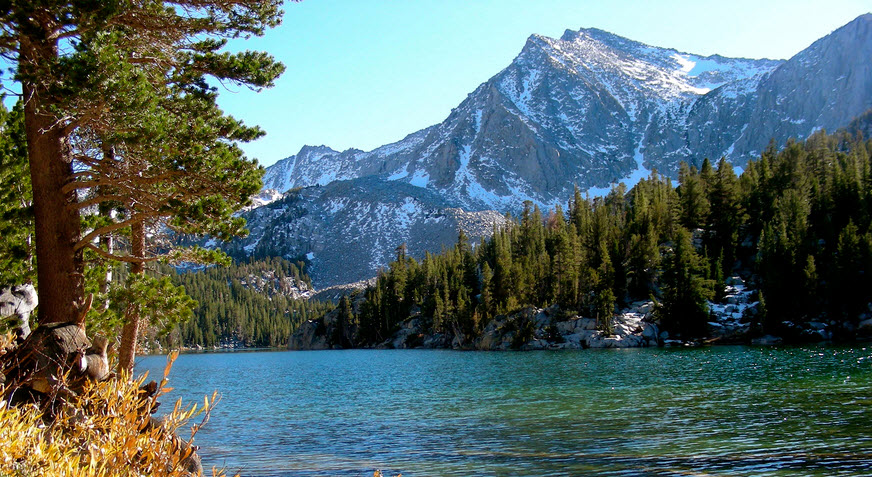 Yosemite National Park is one of the great American destinations—a place of unparalleled natural beauty. To stay here, in the Ansel Adams wilderness, is the essence of adventure. In fact, like John Muir, one could spend a lifetime lodging at Yosemite, and still never tire of all there is to see.
The eastern edge of Yosemite sits high in the Sierra mountains. Nearby, is the beautiful town of June Lake, a year round destination for sports and wilderness adventures—from skiing and snowshoeing in the winter time, to hiking, climbing and world class trout fishing in the summer. And its proximity to Yosemite's eastern gate makes it an ideal base for adventures into Yosemite country, and a spectacular place for photographers, particularly when the fall colours are on full show! And in June Lake, nothing rivals the luxury of lodging at Yosemite Gateway Chalet.
It's easy to reach, located on June Lake Loop, just a few minutes off Highway 395. And its close to town, so supplies are readily at hand. Dozens of trails start in and around June Lake, including those to Fern Lake and Yost Lake, which start within steps of Yosemite Gateway Chalet.
However you choose to adventure during the day, Yosemite Gateway Chalet is a great place to recount your adventures with family and friends: Prepare a great meal in our custom, gourmet kitchen. Relax in the Grand Room. Or rejuvenate in the outdoor hydrotherapy tub.
Join us year round—ski lodging at June Mountain in the winter (kids 12 and under ski free!), or at nearby Mammoth. Fish on June Lake during the spring. And hike, ride or climb throughout the summer months. However you choose to adventure, Yosemite Gateway Chalet is 4,000 square feet of magnificent 'base camp!
Learn about the basics of Yosemite National Park Lodging here
Check out our calendar for 2015 / 2016 reservations. Click Here