June Lake Lodging – Treasure of the Eastern Sierra Nevada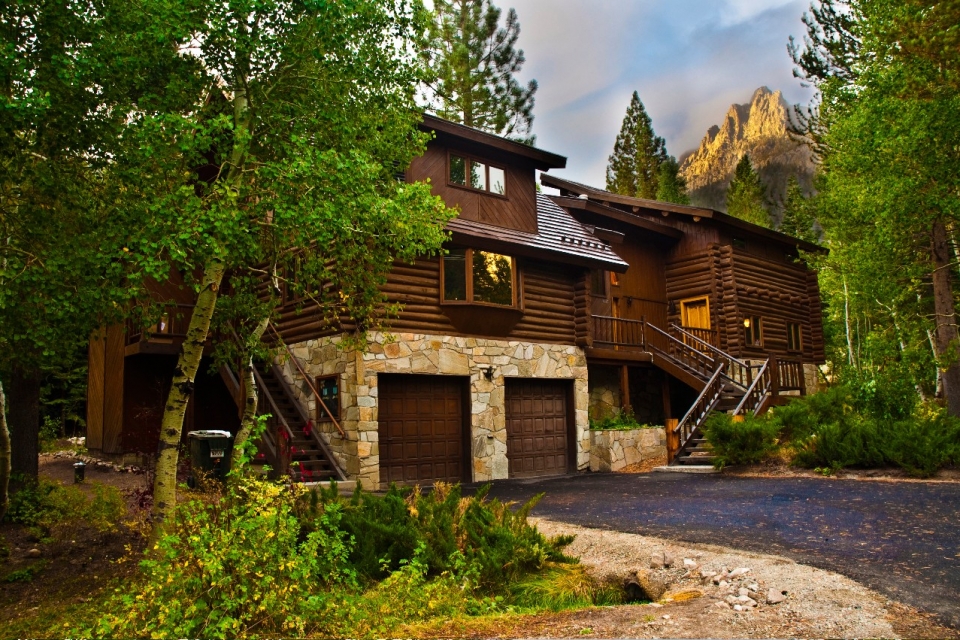 June Lake is a community nestled in the magnificent Eastern Sierra mountains. In the heart of the Ansel Adams Wilderness, lodging at June Lake is a year round destination for sports and wilderness adventures—from skiing and snowshoeing in the winter time, to hiking, climbing and world class trout fishing in the summer. And it's a spectacular place for photographers, particularly when the fall colours are on full show!
Depending on the size of your party and the length of your stay, there are a number of great places to stay. But few parallel the modern luxury of Yosemite Gateway Chalet!
Our custom, gourmet kitchen is a chef's dream, and plenty big enough for your family and friends to gather round while you prepare a great meal. The Grand Room and its custom, wood bar is a perfect space to relax with a great book, to play games of chance, or to chat through your plans for tomorrow's big adventure in the Sierras. And after a long hike, climb, ski or mountain bike ride, the outdoor hydrotherapy tub soothes and rejuvenates.
Located conveniently on the June Lake Loop, Lodging at Yosemite Gateway Chalet is easily accessed off Highway 395, and it's less than five minutes' drive into town for all your supplies. Best of all, it's also adjacent to great trailheads, including the trails to Fern Lake and Yost Lake. It's just 45 minutes to the world famous Tuolumne Meadows of Yosemite National Park, and for your rest days, it's just a 15 minutes walk to the Double Eagle Spa.
Join us this winter—ski at June Mountain (kids 12 and under ski free!). If you're an accomplished skier, guides can help you find your way through the back country to the back of Yosemite Gateway Chalet: Simply pop out of your bindings and into the hot tub! There's also snowmobiling, including June Mountain's guided tours every day during winter. The tube park, snowcat tours, scenic gondola rides, cross country skiing and more make June Lake an amazing winter adventure destination.
These are all great destinations. Only Yosemite Gateway Chalet offers quiet convenience, an outdoor hydrotherapy tub, and modern luxury in a 4,000 square foot log home.
Learn about the basics of June Lake Lodging here
Check out our calendar for 2015 reservations.