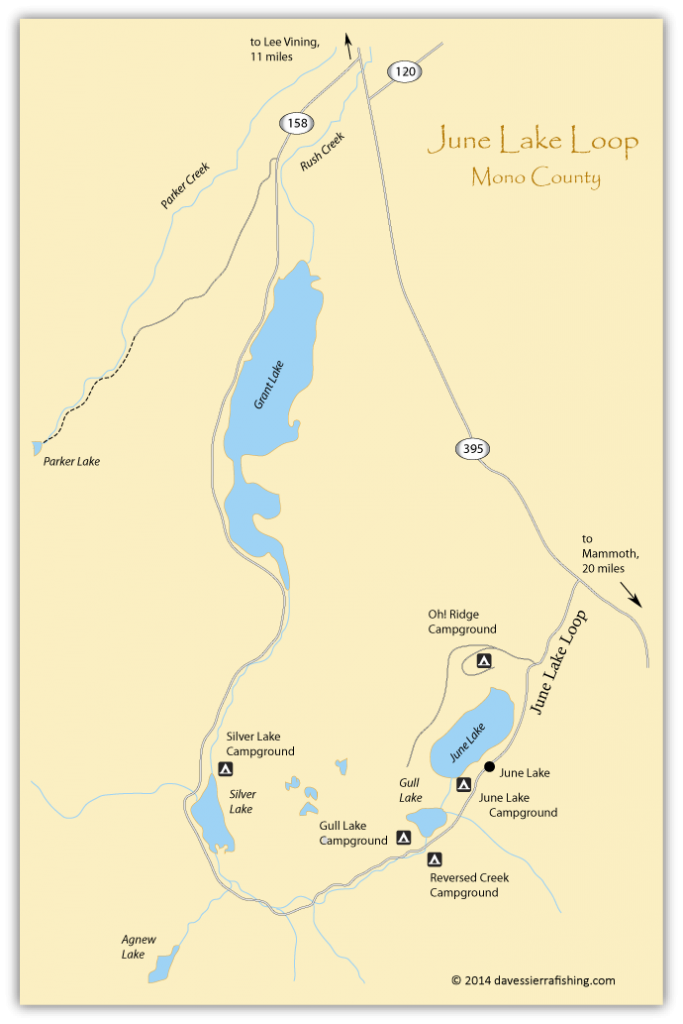 Whether you are a fanatical fly fisher or a power-bait and 6-pack zen master, everything you could ask for is within a 10 minute drive of the Chalet.  The best place in town to go for guide services and local conditions is Ernie's Tackle & Ski Shop, but if you are the kind of guy that doesn't like to ask for directions, read on.
June Lake Fishing
Even though June Lake is heavily stocked, June Lake is still home to an occasional Troutzilla.  Odds are, the more difficult the shoreline access, the better fishing here.  Expect to see every trout under the sun, including cuttroat and brook trout.
Gull Lake Fishing
The closest lake to the chalet — and home to a well-equipped marina with fish-cleaning stations, Gull Lake is a great spot for easy-going boat fishing.  And, if not everyone is as into fishing as you are, there are wonderful canoeing, SUP and Kayak options for the family.
Silver Lake Fishing
Idyllic views, and phenomenal sunrises, Silver Lake is the place to go for brook and rainbow trout.  But don't limit yourself to the Lake, some of the best fishing can be found in the tributaries leading into the lake.  And, legend has it that a 9 pounds, 12 oz Brook Trout was fished from Silver Lake in 1932.  Each year that goes by, the bigger it was.
Grant Lake Fishing
Best to get here after 10:00 when the water-skiers are forced to stop having fun.  Bait fisherman have been known to have great luck where the creek pours into the lake.
Rush Creek Fishing
One of the top roadside spots in the Sierra, Rush Creek is an top destination for fly fishers.  In fact, it even made the February 2011 issue of California Fly Fisher 
magazine.  Expect to see browns and rainbows.
Parker lake Fishing
If you are keen to nab some rainbow trout and take a stunning hike, Parker lake is your best bet.